Tater Tot Breakfast Casserole
Ingredients:
1 pound Hammett Family Farms ground pork breakfast sausage
6 ounces (1-1/2 cups) shredded cheddar cheese, plus extra to sprinkle over top
8 large eggs
1/2 cup milk
1 teaspoon salt
1/4 teaspoon ground black pepper
One 32-ounce bag frozen tater tots
Thinly sliced chives (optional)
1 Preheat the oven to 350˚F.
2 Cook the sausage: Warm a 12-inch oven-safe skillet over medium heat, and add the sausage. Cook, breaking it apart with a wooden spoon until browned and cooked through, 5 to 7 minutes. Remove the pan from heat.
3 Assemble the casserole: Whisk together the eggs, milk, salt and pepper in a medium bowl.
4 Spread the sausage into an even layer over the bottom of the skillet. Sprinkle with the shredded cheese, and pour the egg mixture over the top.
5 Arrange the frozen tater tots over the egg mixture in concentric circles, starting with a row around the rim of the pan and working your way in, or vice versa. (You won't use the entire bag; reserve remaining tater tots for another use.)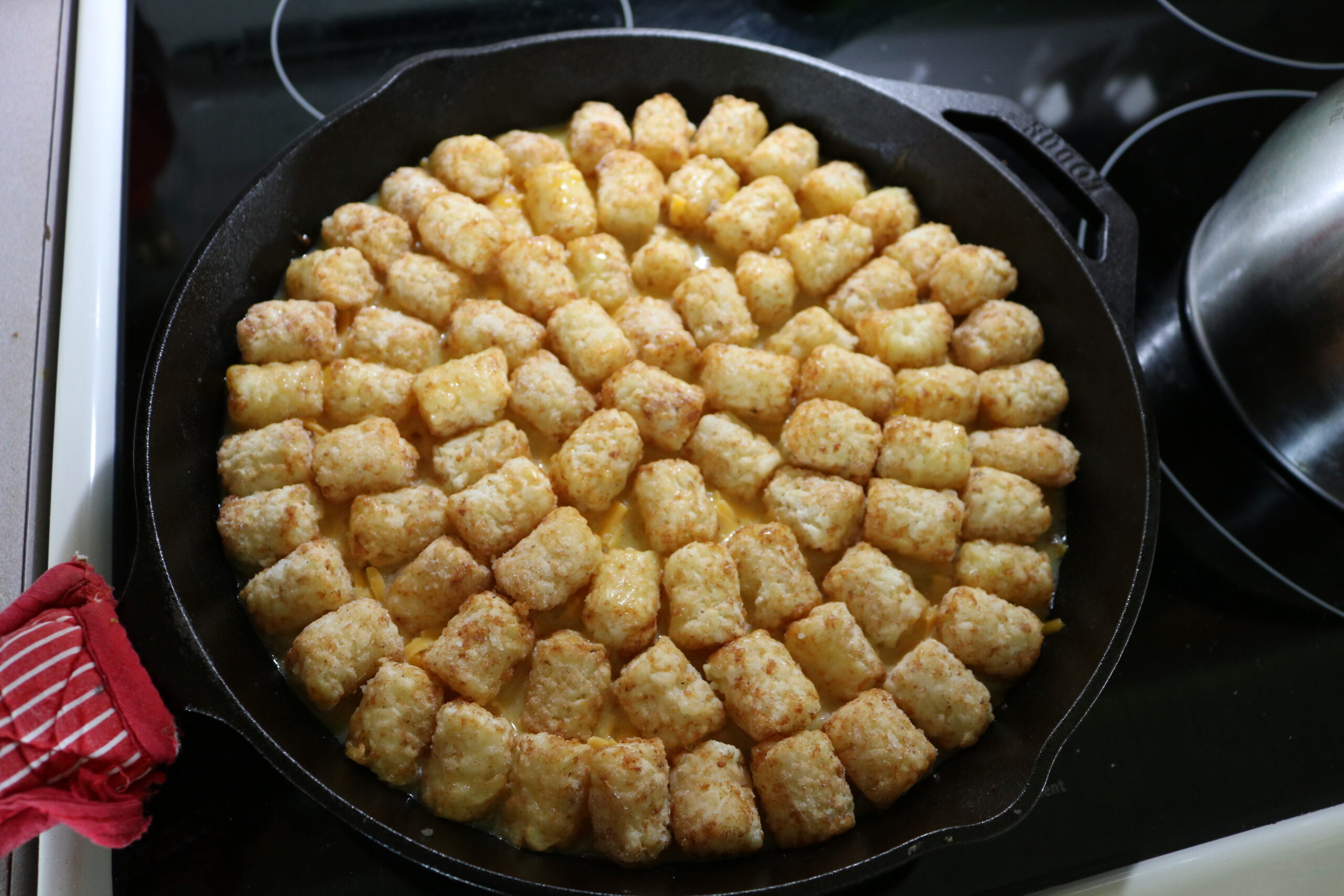 6 Bake the casserole. Bake until the eggs have fully set and the cheese has melted, 35 to 40 minutes. If desired, sprinkle some additional cheese over top and bake an extra minute or two, until the cheese has melted.
7 Serve: Let the casserole cool slightly before cutting into wedges. Sprinkle with some sliced chives and serve. Leftovers will keep for about 5 days.